Wildlife Extension Program
Wildlife Topics
The primary focus of the Extension Wildlife Program is to respond to needs identified by county Agents and Extension clientele.
Daily response to clientele questions range from backyard wildlife to predator concerns to agency policies. Benefits of one-on-one contact are hard to quantify, but may be one of the most effective methods of extension education.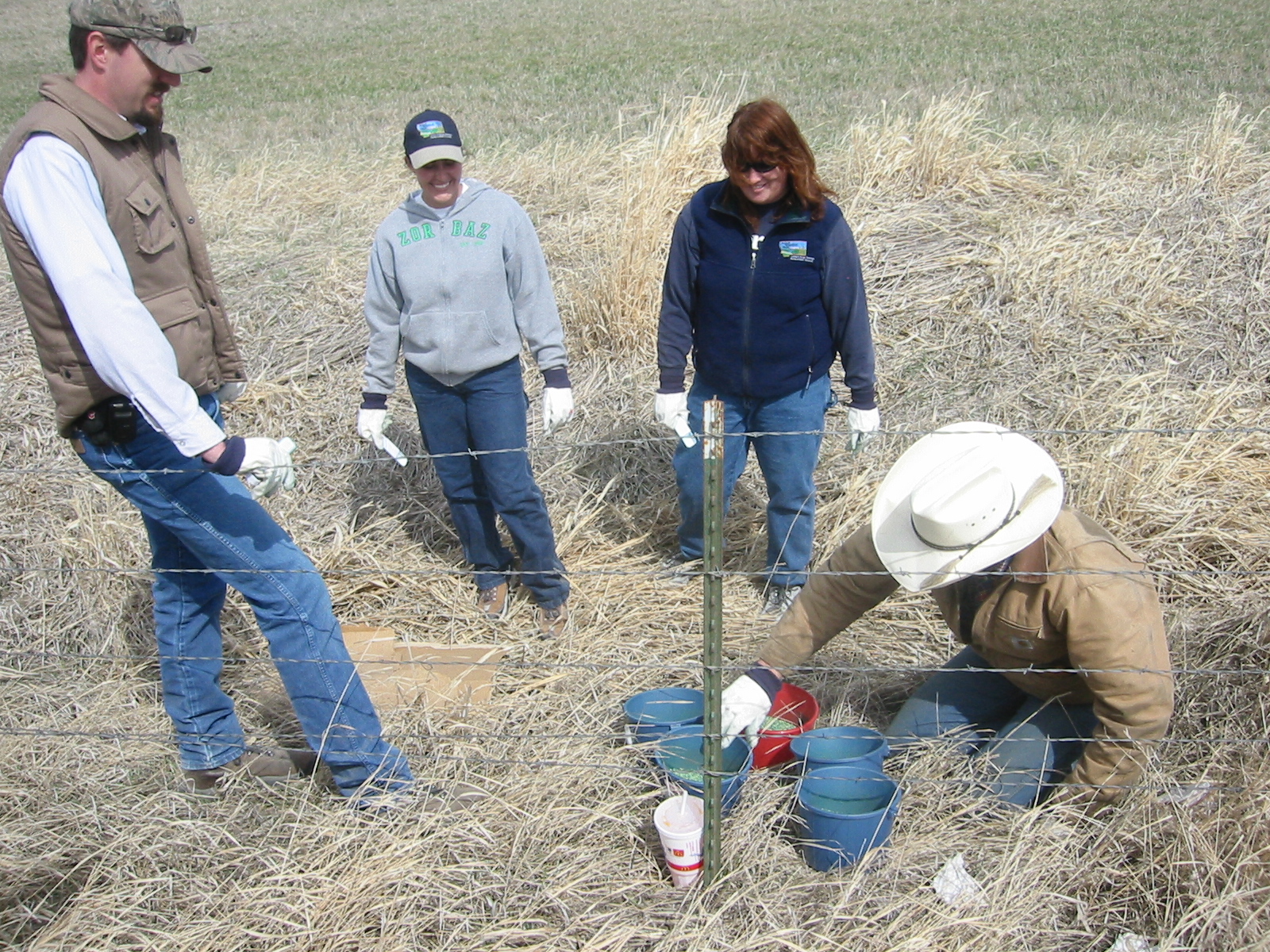 The goal of the Extension Wildlife Program is to provide scientific, research-based, and pertinent information to promote understanding of all aspects of wildlife management. A second goal is to provide programs and information that will help sustain Montana ranches and farms while increasing the public appreciation for the contribution of agriculture to wildlife and wildlife habitat.
Program Summary
Private working lands comprise nearly 65% of Montana's 93 million acres, and play a critical role in securing future energy, water, food, fiber for an ever-expanding human population while providing a suite of invaluable ecosystem services (wildlife habitat, water quality, soil health, etc.). They are essential to what makes Montana special, including clean air and water, scenic open spaces, and abundant wildlife. Thus, maintaining and conserving rural working lands is an absolute necessity if society cares about ecosystem values and quality recreational experiences, but so too is proper land management and stewardship. Wildlife and recreation should not be a by-product of land management practices, nor should it be a liability concern either. Rather they should be assets and planned products.
The MSU Wildlife Management Program responds to immediate needs within local areas and proactively anticipates future challenges and opportunities at local, state, regional, and national levels. Educational programs are based on the latest research information. The program vigorously strives to maintain the highest standards of objectivity and professional credibility. Five major audiences are targeted: 1) county/reservation Extension faculty, 2) range livestock producers, 3) government agency personnel, 4) smaller acreage landowners, and 5) youth and the urban public.
Extension Topic Areas & Programs
Wildlife Management
Improving Wildlife Monitoring
Feral Swine
Elk: #'s, distribution, access
Human-wildlife Conflict Prevention
Management Plans
BMPs For Wildlife Land Enhancement
Conflict Resolution/Collaborative Conservation
Landowner / Hunter Relations
Master Hunter; Hunter-Landowner Stewardship
Incentive Programs
Wildlife Disease
Livestock Relationships with Fish and Wildlife
Youth Education
4-H
Current Applied Research Ideas
Wildlife Monitoring Program
Improving Wildlife Estimates (ungulates, game birds, non-game, etc.)
Early Detection (carnivores, feral swine)
Disease (animal movement and livestock interaction)
Landowner Resources (inventory, maps)
Improving Landowner / Hunter Relations
Land ownership, trends, and values
Hunting program participation, satisfaction, success
BMP's for Land Enhancement for Wildlife
Prescribed fire
Invasive and encroachment control
Targeted grazing
Migration friendly fencing
Contact Information
Department of Animal and Range Sciences Montana State University
Phone: 406-994-3709
Email: beaver@montana.edu
P.O. Box 172900, Bozeman, MT 59717